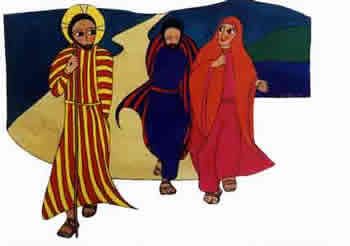 SPIRITUAL DIRECTION FORMATION PROGRAM CONTENT
The experiential nature of the Spiritual Direction Formation Program distinguishes it from strictly academic programs.  Respecting the individuality and life experience of each participant, the SDFP anticipates that each person will gain knowledge and skills for ministry while also integrating all learning into his/her own self-awareness and spiritual journey.
The following program content will be presented both as concepts and as experiences of personal growth and transformation for each participant:
Study of the Traditional Spiritual Masters
Spiritual Formation
Prayer, Discernment, Contemplation
Self-Awareness and Personal Growth
Biblical Spirituality
Spirituality of Various Traditions
Art of Spiritual Direction
Duration and Weekend Schedule
The program is comprised of 19 weekends, over 19 consecutive months from January 14, 2016 – July 9, 2017.
Each weekend will begin Friday 7 pm and end Sunday with lunch, with the exception of the opening weekend (starting 7 pm Thurs Jan 14, 2016), and  a Six Day Silent Ignatian Retreat practicum part way through.
During each weekend, along with input on a topic, there will be opportunity for process and developing self-awareness by way of individual reflection, journaling, supervision, and sharing with quads and the entire group. There will be supervised experiences of Spiritual Direction.
Each Spiritual Direction Formation Weekend offers an opportunity for those interested to join the selected group of 12 individuals in formation for the Saturday presentation being offered. These sessions begin at 9:00 am and conclude at 3:30 pm. The cost is $40 and lunch is included. For more information or to register, please contact Registration at:
Phone:     306-242-1916         or       by email:      Email                        See you soon!
Information Brochure Download: SDFP 2016 Brochure