Queen's House Retre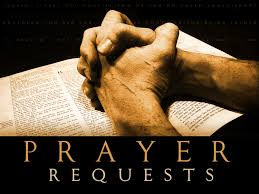 at & Renewal Centre has a commitment to prayer, particularly through our Oblate Community and during our gatherings, masses and liturgies.  You are most welcome to have your intentions and prayer requests included. We invite you to drop these requests off or send them by email to receptionist@queenshouse.org to be included and remembered prayerfully.

Prayer requests may be posted on this site and edited to ensure confidentiality.

For all People and all Nations.

For those who have given their lives for the sake of peace.

For the refugees in the world and for all attempting to assist them.

For all engaged in the political process locally and nationally.

For all who are celebrating anniversaries and birthdays.

For the work of our sister retreat centres across Canada.

For new mothers who struggle with post-partum depression.

For all Oblate missions both far and near.

For spiritual directors and confessors and all who minister spiritually.

For all patrons, benefactors and supporters of Queen's House.

For those who are dying and have no one to mourn their loss.

For all those who battle illness and for their families and loved ones.

For the safety and security of all children.

That people will drink responsibly and not drive when impaired.

For those who suffer marriage breakdown.

For families who are struggling with addictions, compulsions and disorders.

For families who are estranged, and especially when children are impacted.

In thanksgiving for safe journeys, especially during holiday times.

For those recovering from cancer surgery; for their families and loved ones.

For families who need reconciliation, healing and forgiveness.

For pregnant and nursing mothers, that they enjoy good health.

For people who need to find stable and permanent employment in their field.

For the gift of wisdom and discernment.
For all who are struggling that they find health, happiness and peace.
For all Christians suffering persecution.
For those preparing for surgery, that all goes well and recovery is possible.
For the chronically ill and their families.
For those in long-term care facilities and those who care for them.
For the incarcerated and their families.
For all former and current contributors to the mission and ministry of Queen's House – may your dedication and effort continue to bless you.
Prayers of Saint Ignatius
Take Lord, and receive all my liberty, my memory, my understanding, and my entire will, all that I have a possess.  You have given it all to me.  To you, Lord, I return it.  Everything is yours; dispose of it according to your will.  Give me only your love and your grace.  That is enough for me.  Amen.
Teach us, O God, to serve you as you deserve; to give and not to count the cost; to fight and not to notice the wounds; to toil and not to look for rest; to labour and not to ask for any reward except that of knowing that we do your will through Jesus Christ, our Lord. Amen.
Prayer Attibuted to Saint Francis of Assisi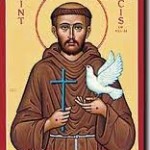 Lord, make me an instrument of your peace
Where there is hatred, let me sow love;
where there is injury pardon;
where there is doubt faith;
where there is darkness light;
and where there is sadness, joy.
O Divine Master, grant that I may not so much seek
to be consoled as to console;
to be understood as to understand;
to be loved as to love.
For it is in giving that we receive;
it is in pardoning that we are pardoned;
and it is in dying that we are born to eternal life.