Spiritual Direction at Queen's House Retreat & Renewal Centre
Spiritual Direction Team Brochure

What is a Spiritual Director?
A Spiritual Director is someone who listens and has discerned a call to accompany others – especially those who are experiencing challenges – with finding meaning and wholeness in life. A Spiritual Director has personally experienced being accompanied by their own spiritual director, and has pursued appropriate training in this listening ministry.
The Spiritual Directors at Queen's House are representative of the wider ecumenical community and together bring a richness of wisdom and experience to provide a compassionate guiding presence to anyone seeking meaning in the complexities of life today.
Spiritual Direction can be offered in person or on zoom. If you would like to meet in-person at Queen's House, please check with a spiritual director to inquire about that option.
Our spiritual directors are concerned with the whole person: body, mind, and spirit. If you have a gnawing hunger for something more in life, or want to explore new ways to pray; if prayer has become difficult, or God seems absent; if there is an important life decision you need to make – please call Queen's House and you will be forwarded to someone who will set up an initial interview with you and talk over your desires and hopes. An offering of $25 – $80 per session is suggested.
Private Directed Retreats are adapted to individual needs. Scripture reflection and restful privacy will help you to better discern God's unique call of personal renewal. Please contact Queen's House to inquire about the possibility of booking a personal retreat – with or without the accompaniment of a spiritual director.
---
Information specific to supervision of Spiritual Direction: Supervision Information
Supportive resources for spiritual directors: Ministry Support Information
---
Queen's House has a number of trained Spiritual Directors with a variety of backgrounds and length of experiences. If you are new to spiritual direction or have questions about it, please contact our Spiritual Direction Coordinator,
Sister Adeline Behm F.D.L.P. spiritualdirection@queenshouse.org
306-242-1916 x228
---
QUEEN'S HOUSE TEAM OF SPIRITUAL DIRECTORS
---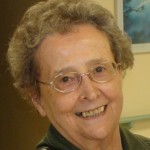 A life-long seeker through the pathways of darkness, Sister Adeline Behm has more than 30 years experience as Prayer Companion, Spiritual Director, directed & guided retreats, and 5th Step. She is familiar with many Christian spiritualities and tools of spiritual growth including dark nights of John of the Cross, Ignatian desolation and consolation, journaling, focusing, mandalas as well as the 5th Step. She has been personally shaped by the mystics of the 12th – 14th centuries. Sister Adeline is currently the Coordinator of Spiritual Direction + Directed Retreats. spiritualdirection@queenshouse.org 306-242-1916 x228
---
Debra Arndt obtained her training as a Spiritual Director through SoulStream, an organization whose mission is to nurture contemplative experience with Christ leading to inner freedom and loving service. She is part of the SoulStream team and considers it a sacred privilege to companion others on life's pilgrimage, looking for the presence of God in all things. She has some background in self-knowledge tools such as Myer-Briggs and the Enneagram, and in spiritual practices. She holds a Bachelor of Arts and a Bachelor of Education and taught high school English for 18 years. ldarndt@shaw.ca 306-341-1663
---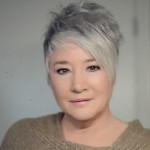 Gisele Bauche was a team leader for the Spiritual Direction Formation Program offered at Queen's House and holds degrees in Theology, Education and Art. She has combined her love of scripture and spirituality through the painting of religious art and iconography.
Gisele offers a safe, compassionate, listening presence for those seeking a deeper intimacy with God, to hear the Spirit's guidance within themselves and to integrate life's experiences, discernments, struggles, joys and sorrows, nurturing growth to be more fully alive in God. As an artist, Gisele sees creating as a heart-centered place which connects us to our spirituality and God's movement within our lives. gbauche@sasktel.net 306-380-3577 Website

---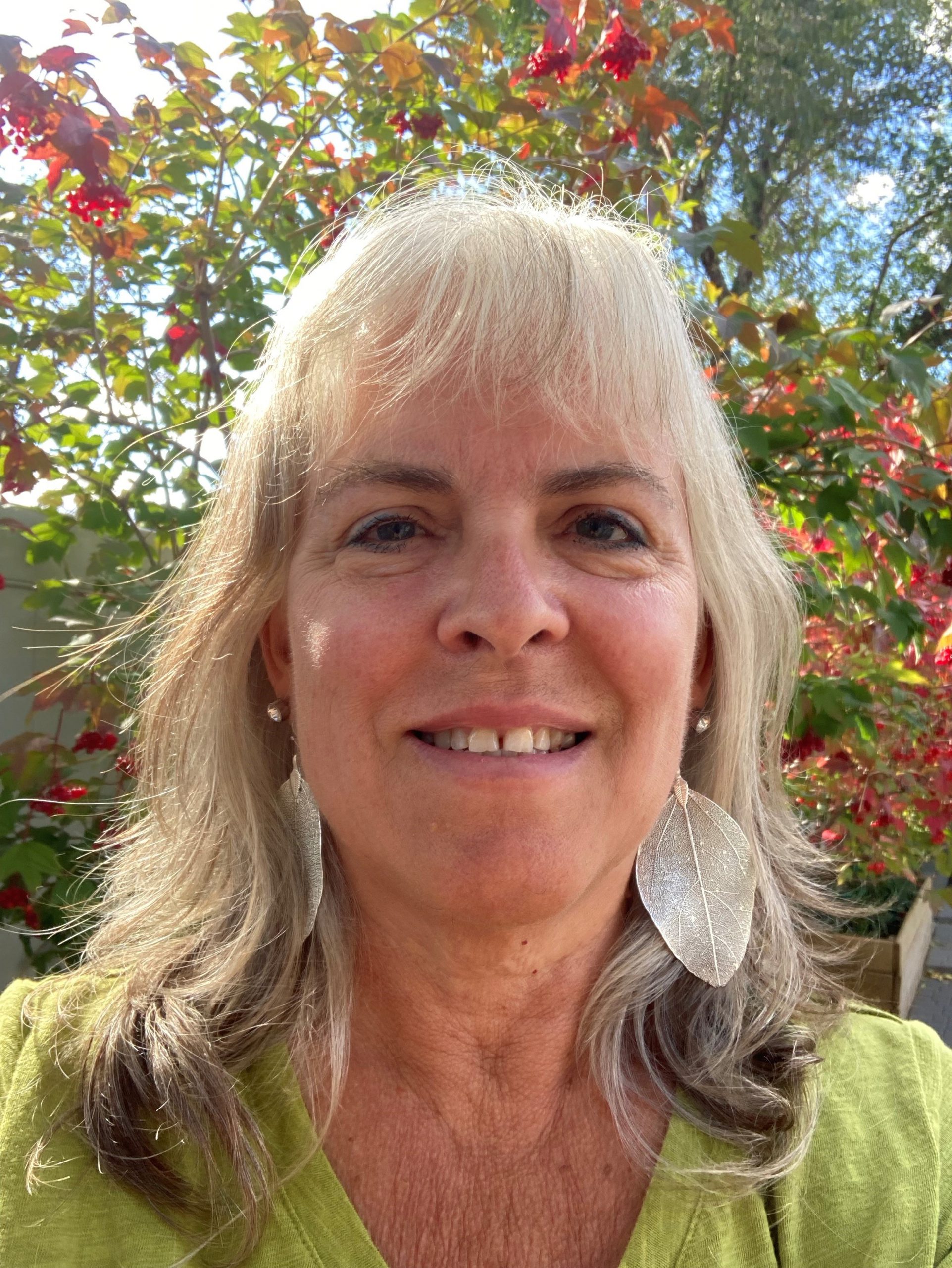 Karen Block brings a wealth of cross cultural experience to spiritual direction, having lived nearly 2/3 of her life outside of Canada as an adult third culture kid (missionary kid). Karen's heart is to see those around her thriving (PS 52:8). The gift of hospitality – a safe place – and the gift of listening have blessed Karen as she seeks to pass that gift on. Believing that our biggest challenges on our journey with God is learning to "let" God love us and learning to let that love transform us. Karen offers a space to explore that challenge.

Karen also seeks to engage creativity in the spiritual journey. As an artist, she finds freedom to discover and express emotions, struggles, laments and celebration through various art forms. Karen has experience and longs to journey with those going through life transitions, seeking to be more attentive to God's presence, going through crisis events or simply those who long for a companion on the road.
Karen had gained experience and training in spiritual direction with Spiritual Growth Ministries, New Zealand in 2010-2011. She is trained in debriefing skills with The Well International, Chiang, Thailand, and has offered personal debriefs since 2010.
Karen has been leading contemplative retreats since 2006, adding contemplative art retreats in 2011.
klb.spiritualdirector@gmail.com 306-491-7215 Website
---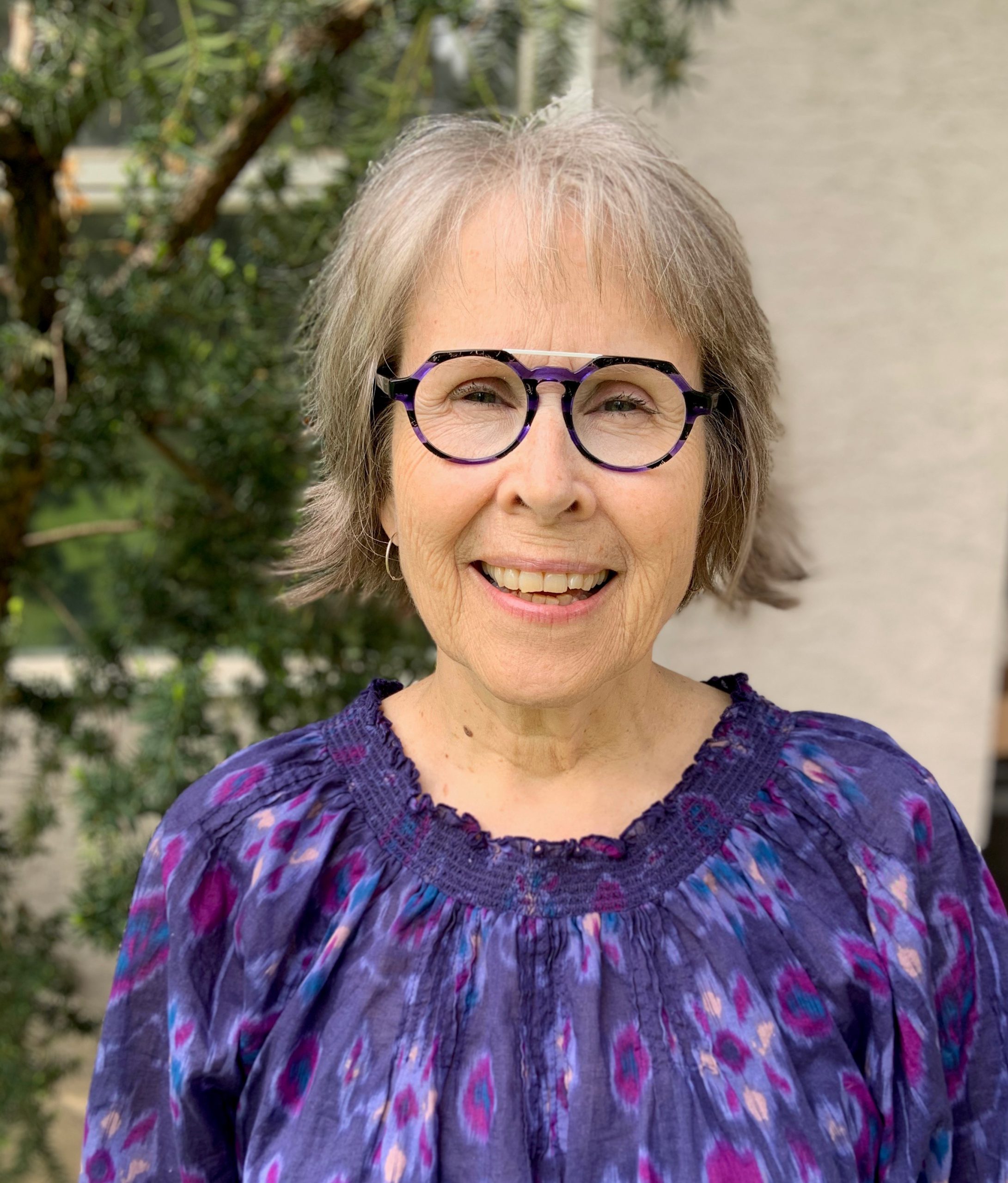 Jan Clarke offers a place of safety and support for those seeking meaning in their lives and the world. Everyone has a unique spiritual journey. Each journey, whatever it entails, deserves attention through listening and response without judgement. She accompanies people in the ups and downs of life, including healing journeys; work and ministry dynamics, recovery, and contemplative activism. jlclarke@sasktel.net ● 306-244-0690 •
306-221-8119 – text

---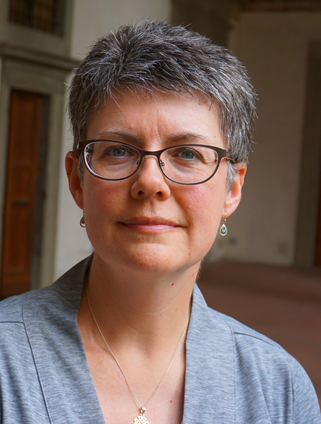 Spiritual direction is a life-giving journey for those who are feeling called to explore who they are, and discern God's presence in their lives. Sarah Donnelly is particularly interested in accompanying those who are facing transition in their faith journey or experiencing loss in their lives. Centering Prayer, dream work, using the Enneagram and Myers-Briggs Personality Type Indicators, and a passionate interest in exploring first half/second half of life issues, desert experiences, and "dark nights" shape the ministry she offers. Sarah is a graduate of The Haden Institute: Spiritual Direction in the Jungian Christian Mystical Tradition and works within the ecumenical Christian community. She is available to see people in person, and online using Zoom, Skype, and Messenger. info@sarahdonnelly.ca 306-717-3707 Website

---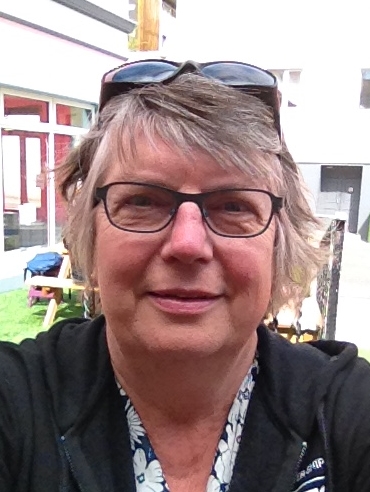 Claire Ewert Fisher describes herself as "an Anabaptist who 'fell in love' with God at Queen's House." Having spent her life's work in social justice activism (both in Asia and back home in Canada) and spiritual companioning (serving as pastor in a number of churches), she continues to recognize God's call on her life for honest, transforming conversations where God's voice is heard. Companioning folks in their spiritual journeys, she has borne witness to life-changing events. Claire offers a safe, inclusive space where her listening is peppered with varieties of experiences and some wisdom.
claraewertfisher@gmail.com ● 306-291-9555
---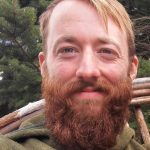 Thomas Friesen seeks to hold a warm and invitational space where you can enter as you are, with all that life is made up of. Through gentle listening and presence he desires to pay attention to how God may be moving in your life – in both joys and sorrows, the exceptional and the everyday. In companionship, discover the threads of God that have been sewn deep into your soul. thomasfriesen@gmail.com 306-202-6234 Website

---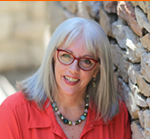 Lynn Gow provides a safe emotional space and supportive presence to accompany others as they explore their own inner wisdom around questions such as 'Who Am I" and 'What Is My Purpose?' Supporting the process of looking inward and connecting with the sacred helps provide the clarity and energy to move forward. Lynn often supports those through 12 step recovery and codependency and women navigating life transitions. She offers individual and group sessions as well as online retreats and workshops. Lynn is a spiritual director, Certified Expedition Coach and Owner of Design for Life Coaching.
gow.lynn@gmail.com 306-371-6392 Website
---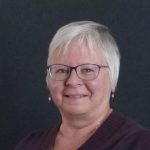 Eileen Klaassen has a gentle and peaceful presence, with listening skills learned in Clinical Pastoral Education and her subsequent work as a spiritual care provider in a hospital setting. She holds a Master in Divinity from Emmanuel St. Chad College in Saskatoon, has been a registered nurse and is currently a church minister. Her interest in accompanying others led her to the Spiritual Direction Formation Program at Queen's House. In her love of discovering the uniqueness of each person, she brings this awareness to those she companions. She believes in the healing power of telling one's story in order to grow in the awareness of the Creator's involvement in our lives.
emklaassen52@gmail.com 306-850-5823
---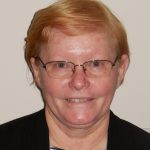 Sister Marijka Konderewicz, S.S.M.I. obtained her diploma in Spiritual Direction at Regis College, Toronto and is familiar with the Ignatian Exercises, 12 step recovery and other tools of spiritual awareness and growth. She has a certificate in Eastern Christian Studies and a Master of Arts in Ministry and Spirituality. As a spiritual companion, she has journeyed with others who seek the inner journey toward wholeness and healing. Sister Marijka is fluent in English and Ukrainian. m.konderewicz@gmail.com 306-652-1718
---
Linda Labelle earned a M.A. in Ministry and Spirituality with a concentration in Spiritual Direction from Regis College (Jesuit) + Toronto School of Theology. Prior to moving to Saskatoon, Linda spent eight years as the Diocesan Coordinator of Faith Development and Evangelization in northern Ontario. With an academic and experiential background in a wealth of spiritualities, she has been in private practice for over thirty years. As an affiliate spiritual director at Queen's House, she is also a qualified supervisor. Taking ten Sacred Scripture courses at University speaks to her passion for the Word. She is well formed and proficient in Ignatian Spirituality, the long retreat as well as the 17th,18th and 19th Annotations. Her passions include sacred story; a myriad of prayer forms including contemplative, meditative, narrative + journal writing and sacred music. She has recently completed the Mental Health Skills certificate (72 course hours) through the Crisis and Trauma Resource Institute to better enable her to walk with victims of trauma. Linda makes herself available to all people who seek to discern their call to live in the Divine Presence, and to cultivate their intimacy with God through the person of Jesus Christ.
2012outoftheashes@gmail.com 306-202-9321
---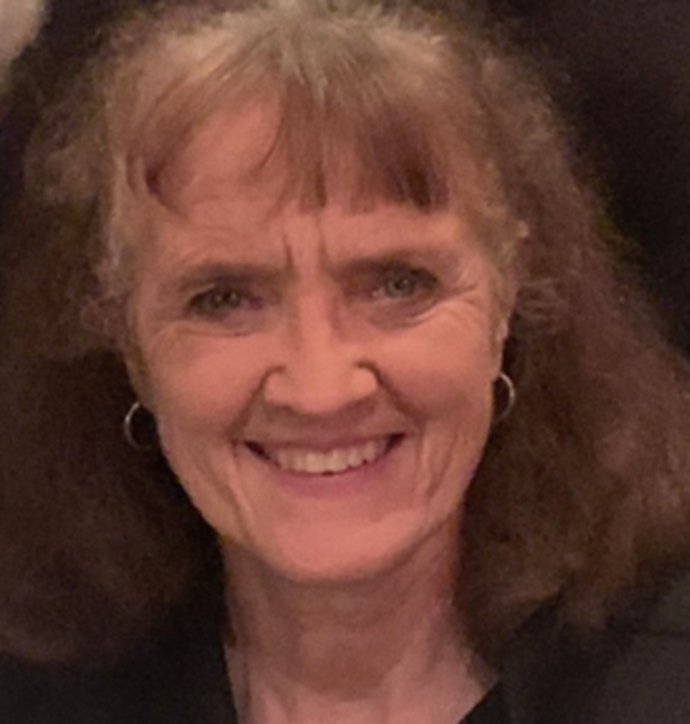 Dianne Mantyka loves to accompany those on their path to becoming all they are created to be in relation to God, self, others, and nature. She believes God is continually making all things new amid life's ups and downs as we attentively surrender to Christ's presence being revealed. Dianne is a graduate of the Queen's House Spiritual Direction Formation Program and Transforming Center's Transforming Community (Ruth Haley Barton). She holds a DMin from SFS through Kairos U and a MDiv with a spiritual theology concentration from Regent College. Her formation and training include CPE, Ignatian spirituality, Boundless Compassion (Joyce Rupp), spiritual direction supervision, inner healing prayer counselling, contemplative prayer, and a variety of prayer forms. Her background is in biology, missions, and campus ministry. She is a wife, caregiver, stepmom, Oma, and enjoys family, friendships, her canine companion, outdoors and nature, creative expression, learning and empowering.
With Queen's House, Dianne co-directs the Spiritual Direction Formation Program, offers Silent Directed Retreats, the Nineteenth Annotation, and supervision for spiritual directors. Her ecumenical and intercultural experience connects her with a variety of backgrounds.dimantyka@sasktel.net 306-514-2193
---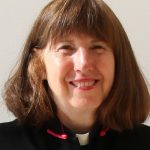 The Rev. Dr. Trish McCarthy is a seasoned ordained priest and seminary professor, who journeys with people who are discerning God's grace and direction. Trish works well with people from varied ethnic backgrounds including First Nations people. She has a heart for pastors, leads Clergy Peer Group Spiritual Direction, and provides supervision for spiritual directors.
tmccarthy@sasktel.net 306-370-8378
---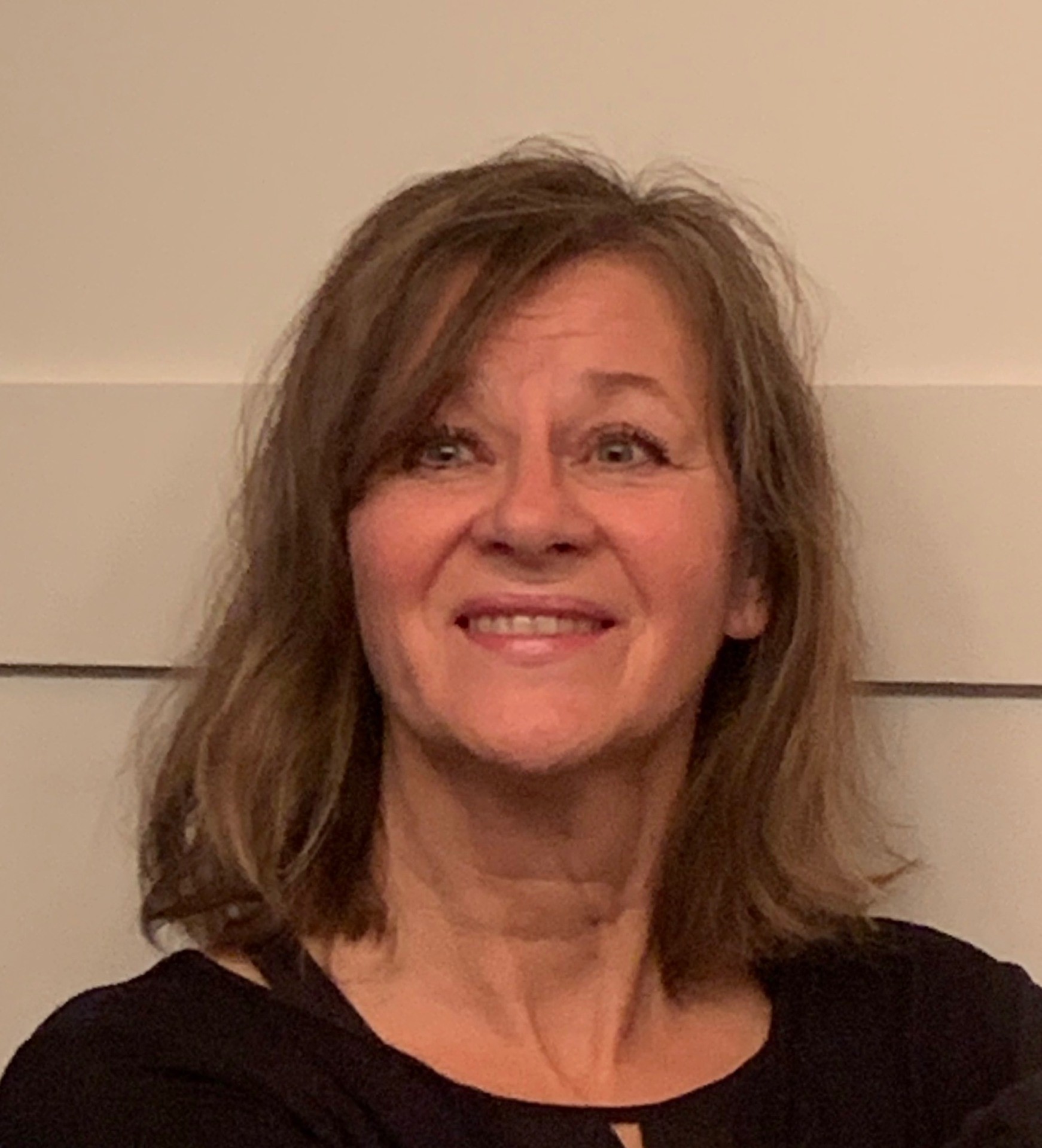 Gloria Mitchell has spent her career working with individuals moving through life transitions. She is practiced in the 'listening' of people's life stories, recognizing the potential for growing self awareness through reminiscing of events of joy, and loss. Sharing these reflections in a sacred and safe place often renders enlightenment through conversation, and contemplation towards finding God's presence, and grace in the everyday.
gm7.mitchell@gmail.com 306-713-1707

---
S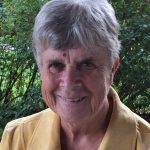 r. Bernadette O'Reilly is a recent arrival to Saskatoon following many years of living and working with the Indigenous community in Winnipeg. Spiritual direction has been integral to her own spiritual journey, and a sacred part of her ministry. Trained in Ignatian spirituality, she sees spiritual direction as a way to assist the discernment of spirits that move within us and heed to God's invitation to choose life. boreilly9@aol.com 306-321-5384
---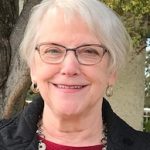 Sharon Powell believes that God always speaks to us through our life experiences but sometimes we don't recognize the God anonymous moments. Sharon provides an encouraging and peaceful space for those seeking to recognize the movements of God in their life. Sharon will especially walk with those experiencing codependency issues, marriage breakup or those affected by addictions. She is available for 5th-steps as well.
sharonpowell@sasktel.net 306-291-3061
---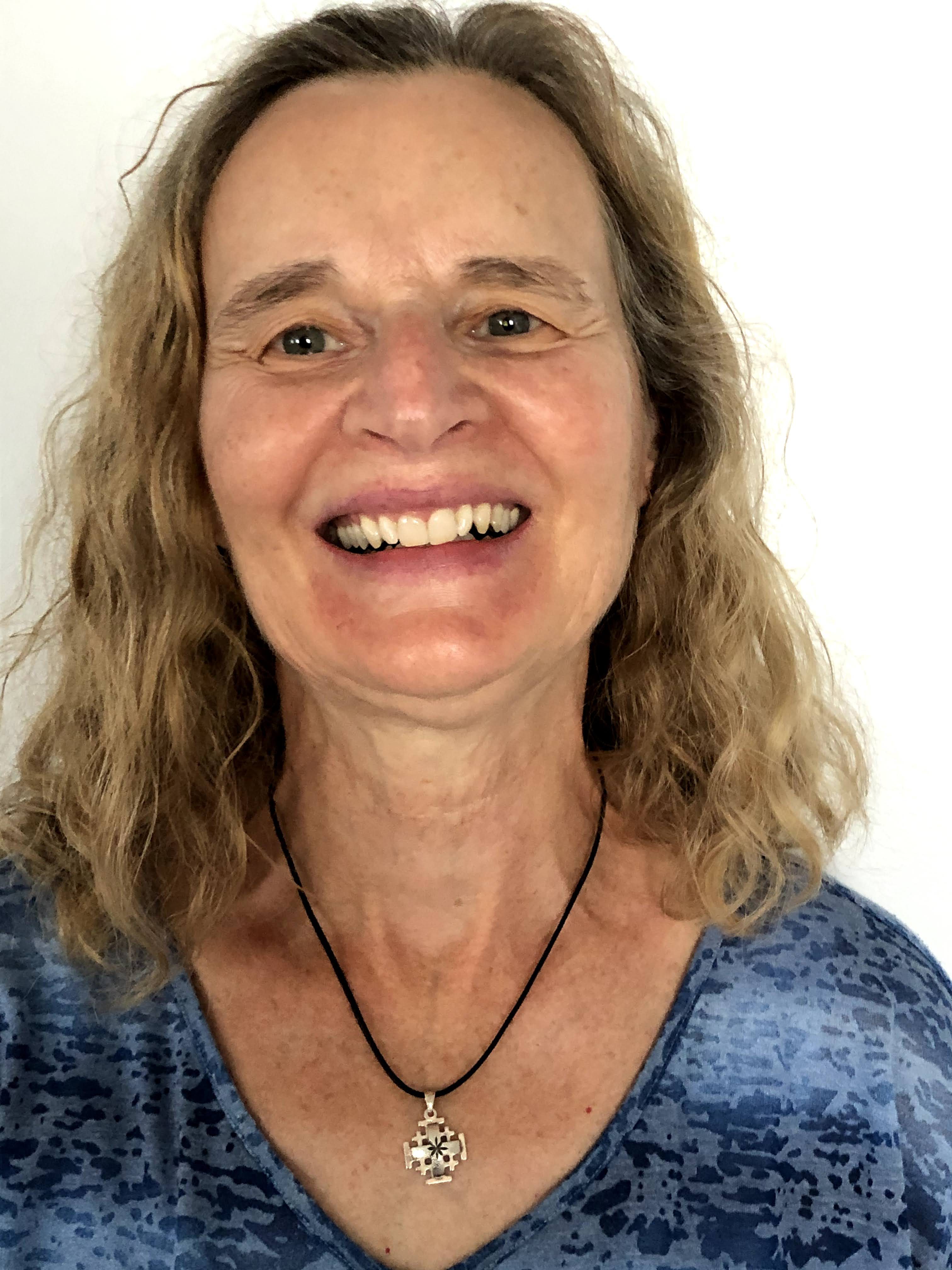 Diane Waldbillig offers spiritual companionship to seekers of any faith, race or gender, who are looking for a closer walk with the God of their understanding. People who are grieving loss of a loved one, health, youth or hope are welcome – including those who want something more in their lives. Trained in End of Life companionship, offering a safe place to plan for a peaceful dying process and support for loved ones. God-centered Yoga therapy is an optional addition for healing of body mind and spirit, creating a space for God's unconditional love and forgiveness. waldbilligdiane@gmail.com 306-370-6682
---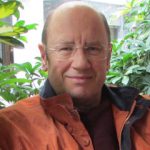 Brian Zimmer offers spiritual direction to help people discern what really matters to them in their lives, and to discern how attitudes, responses and decisions they make in response to their life's circumstances, affects their spiritual journey. He offers attentive, reflective, non-prescriptive, practical opportunities for a person to develop and grow in their personal spiritual life. zimmerbrian55@hotmail.com 306-227-0171