Taize Prayer for Christian Unity: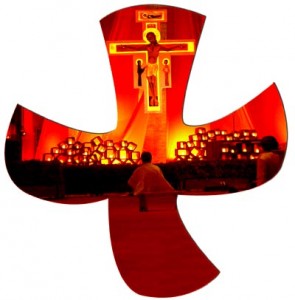 This hour of prayer in the style of the ecumenical community at Taize, France, consists of simple and repetitive songs of praise, petition, thanksgiving, short readings from Sacred Scripture and periods of silence.
Unfortunately, our wonderful and talented team of musicians are unable to continue with this commitment.  We are so very sorry but understand that a commitment such as this is a challenge to sustain.
Taize Prayer takes the form of the ecumenical community at Taize, France and consists of  simple, repetitive songs of praise, petition, thanksgiving, short Scripture readings and periods of silence.         Taize Prayer
---