Taize Prayer for Christian Unity: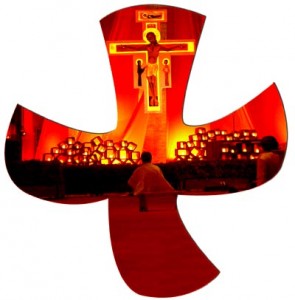 This hour of prayer in the style of the ecumenical community at Taize, France, consists of simple and repetitive songs of praise, petition, thanksgiving, short readings from Sacred Scripture and periods of silence.      Praying at Queen's House 2018
We are delighted and excited that members of our L'Arche Community will be providing the leadership for the Taizé Prayer Service on the second Wednesday of each month beginning in 2018. Prayer will begin at 7:00 pm and will be completed by 8:00 pm at the latest. 
Dates: January 10 • February 14 • March 14 • April 11 • May 9 • June 13
Taize Prayer takes the form of the ecumenical community at Taize, France and consists of  simple, repetitive songs of praise, petition, thanksgiving, short Scripture readings and periods of silence.         Taize Prayer
---