Spiritual Direction at Queen's House Brochure:   Click Here

In Spiritual Direction, the director helps the person notice and respond to the movement of God. Our concern is with the whole person and the entire faith life: body, mind, and spirit. If you have a gnawing hunger for something more in life, or want to explore new ways to pray; If prayer has become difficult, or God seems absent; if there is an important life decision you need to make; call Queen's House and you will be forwarded to someone who will set up an initial interview with you and talk over your desires and hopes. Our spiritual directors are trained, experienced and available to meet with individuals desiring a companion to help them become aware of God's presence and action in their life.
Directed Retreats are adapted to individual needs. Scripture reflection and restful privacy will help you to better discern God's unique call of personal renewal.
The spiritual director is a dedicated traveler of the interior pathways who has the skills to accompany another person who is experiencing life's ups and downs.  The director listens, encourages, supports and assists individuals to pay attention to their life with God.  An offering of $25 – $75 per hour is suggested.
---
Queen`s House has a number of trained Spiritual Directors with a variety of backgrounds and length of experiences. If you are new to spiritual direction or have questions about it, please contact our Spiritual Direction Coordinator,  Sister Adeline Behm F.D.L.P. spiritualdirection@queenshouse.org   306-242-1916 (228)
---
QUEEN'S HOUSE SPIRITUAL DIRECTORS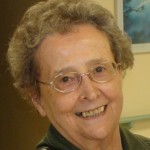 A life-long seeker through the pathways of darkness, Sister Adeline Behm has more than 30 years experience as Prayer Companion, Spiritual Director, directed & guided retreats, and 5th Step.  She is familiar with many Christian spiritualities and tools of spiritual growth including dark nights of John of the Cross, Ignatian desolation  and consolation, journaling, focusing, mandalas as well as the 5th Step.  She has been personally shaped by the mystics of the 12th – 14th centuries. Sister Adeline is currently the Coordinator of Spiritual Direction + Directed Retreats.                 spiritualdirection@queenshouse.org               306-242-1916   (228)
---
Debra Arndt   obtained her training as a Spiritual Director through SoulStream, an organization whose mission is to nurture contemplative experience with Christ leading to inner freedom and loving service.  She is part of the SoulStream team and considers it a sacred privilege to companion others on life's pilgrimage, looking for the presence of God in all things.  She has some background in self-knowledge tools such as Myer-Briggs and the Enneagram, and in spiritual practices.  She holds a Bachelor of Arts and a Bachelor of Education and taught high school English for 18 years.   ldarndt@shaw.ca    306-341-1663
---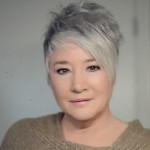 Gisele Bauche is a spiritual director and team leader of the Spiritual Direction Formation Program at Queen's House, holding degrees in Theology, Education and Art. She is   interested in journeying with those who desire to grow in the awareness of God's presence in their lives and assisting their process of discernment.  She facilitates retreats in scripture, spirituality, loss and grief, healing through art and the "Day Away Reflection" at Queen's House.  She is a religious artist and offers workshops in the study of sacred icons with contemplative prayer.  She was Director of the Pastoral Office and later Director of Queen's House in Saskatoon with many years in Adult Formation.    gbauche@sasktel.net          306-380-3577          Website
---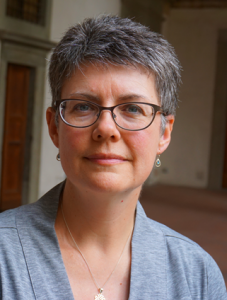 Spiritual direction is a life-giving journey for those who are feeling called to explore who they are and discern God's presence in their lives. Sarah Donnelly is particularly interested in accompanying those who are facing transition in their faith journey or experiencing loss in their lives. Centering Prayer, dream work, using the Enneagram and Myers-Briggs Personality Type Indicators, and a passionate interest in exploring first half/second half of life issues,desert experiences and "dark nights" shape the ministry she offers. Sarah is a graduate of The Haden Institute: Spiritual Direction in the Jungian Christian Mystical Tradition and works within the ecumenical Christian community. info@sarahdonnelly.ca or Website or phone: 306-717-3707

---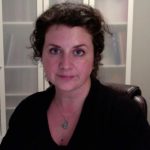 Rev. Heather Hedlin provides a warm, open and accepting presence while listening together with you for the Spirit's guiding. You are invited to explore a deeper spiritual connection with your God in life's every moment and to find strength, healing and growth from past major life experiences, family of origin issues, complex relationships and life transitions. Heather's website – click here: Website
heather.hedlin@gmail.com      306-291-6832
---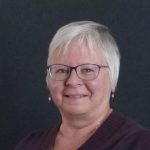 Eileen Klaassen has a gentle and peaceful presence, with listening skills learned in Clinical Pastoral Education and her subsequent work as a spiritual care provider in a hospital setting. She has been a registered nurse and a church minister. She holds a Master in Divinity from Emmanuel St. Chad College in Saskatoon. Her interest in accompanying others led her to pursue the Spiritual Direction Formation Program at Queen's House, which she recently completed. In her love of  discovering  the uniqueness of each person, she brings this awareness to those she companions. She believes in the healing power of telling one's story in order to grow in the awareness of the Creator's involvement in our lives.      e.klaassen@yahoo.ca           306.249.4327
---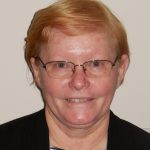 Sister Marijka Konderewicz, S.S.M.I.  obtained her diploma in Spiritual Direction at Regis College, Toronto and is familiar with the Ignatian Exercises, 12 step recovery and other tools of spiritual awareness and growth.  She has a certificate in Eastern Christian Studies and a Master of Arts in Ministry and Spirituality.  As a spiritual companion, she has journeyed with others who seek the inner journey toward wholeness and healing.  Sister Marijka  is fluent in English and Ukrainian.
mary.konderewicz@yahoo.ca         306-652-1718 / 653-1897
---
Linda Labelle earned her M. A. in Ministry & Spirituality with a concentration in Spiritual Direction from Regis College (Jesuit)  and the Toronto School of Theology.  With over 30 years of spiritual director experience Linda is also a qualified supervisor.  Her passions include Ignatian spirituality and discernment, contemplative prayer, healing prayer, mysticism, Sacred Scripture, retreat work, personal sacred story telling and writing, as well as various prayer forms including sacred music.  Linda is very open to the LGTB community and she continues to offer programs and spiritual direction at Queen's House.       2012outoftheashes@gmail.com           306-202-9321 
---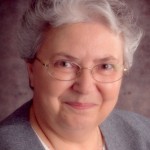 Sister Albina Labonte, P.M.  obtained her training as a Spiritual Director at the Institute for Spiritual Leadership in Chicago.  She has a strong belief that persons come to a deeper understanding of God's action through the telling of story in the presence of someone who listens reverently and with gentleness.   She is familiar with the tools of self-knowledge such as focusing, dreamwork, Enneagram and MBTI.  She considers it a privilege to accompany someone on the spiritual journey.  Sister Albina is fluent in both English and French.  albinam@hotmail.com   306-960-2169                     
---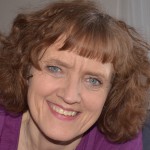 Dianne Mantyka accompanies those on their path of becoming all they are created to be in loving relationship to God, self, nature and others. She believes God constantly makes all things new in our lives as we attentively surrender to Christ's redemption being revealed.  She holds a M.Div. with a Spiritual Theology concentration from Regent College, has CPE training, and has experience in inner healing prayer ministry and a variety of prayer forms.  Her background includes biology, missions, and 19 years in Inter-Varsity campus ministry. She is a wife, care-giver, step-mom, Oma, and enjoys her family and friendships, the outdoors, reading, creativity, learning and empowering.
With Queen's House, Dianne co-directs the Spiritual Direction Formation Program, is on the Programming Team and the Spiritual Directors Team, and offers Silent Directed Retreats and the Nineteenth Annotation. Her experience connects her with a variety of backgrounds.     dimantyka@sasktel.net                   306-514-2193
---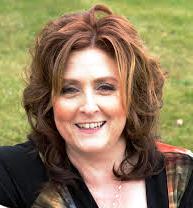 Kim Morrison is drawn to accompanying women through life changes, relationship struggles and recovery from past abuse.  Her own healing and spiritual journey as a person loved by God called her to transition from an early career as a Chartered Accountant to ministries of Spiritual Direction and Life Coaching.  Centred in contemplative practices and with a PhD in Women's and Gender Studies, she also offers retreats, workshops and Contemplative Healing Touch. She draws on a variety of tools including deep listening, centering prayer, Angels and Saints, Ignatian Exercises, and Twelve Step Spirituality.     kmo1@live.ca      306.230.9893     Website
---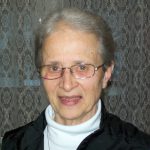 Sister Emma Rousseau is a member on team at the Presentation of Mary's Discernment House in Saskatoon. She took her training at the Institute of Spiritual Leadership in Chicago. She is familiar with dream work, Focusing and Enneagram as tools of self-knowledge and Spiritual Direction. She has facilitated a variety of retreats experiences. She feels called to "listen others into" discovering their personal call to life. She offers a contemplative setting in which a person can explore new ways to pray and to find God in all circumstances. She is fluent in English and in French.              306-260-1970           erousseau03@gmail.com
---
Raised in the Catholic tradition, Marie-Louise Ternier-Gommers has been shaped by the strengths and gifts of various Christian traditions. Steeped in Scripture, prayer and worship she walks with seekers to connect with their own "loveliness" before God through the events, relationships and experiences of daily life. Her own challenges have taught her that we face hardship and crisis best by strengthening our resilience and deepening our intimate experience of a loving God. Trust and grace have been her companions through the seasons of darkness. Vocational and situational discernment are among her skills. She engages seekers in story and questions. Marie-Louise holds a Masters in Divinity from Emmanuel St. Chad College, a Certificate in Ecumenical Studies from St. Andrew's College, and completed several training units in Intercultural Ministry. She has worked in all forms of church ministry both in Roman Catholic and ecumenical circles  As of January 2017, Marie-Louise provides pastoral leadership in the Anglican and Lutheran congregations in Watrous while preparing for ordination in the Anglican Church of Canada. She has completed several formation programs in Spiritual Direction. Marie-Louise is available to meet with persons in Humboldt, Watrous and Saskatoon.
Email:  marlise_14@sasktel.net        Phone: 306-231-6574              Website
---