PLANNED GIVING
Please consider a Donation to Queen's House with a one-time financial gift, on-going support, or through your last will and testament. Your financial contribution will assist in providing retreats and workshops that meet the needs of the people of God for today. Costs for advertising and ministering our programs always exceed the set price for patrons. It is our goal to maintain our current prices for the coming years and to continue to offer subsidies for those patrons who need assistance.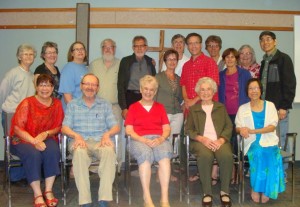 Your donation will ensure the stability of program prices, the availability of subsidies and continued quality of programs.
The Oblates of Saskatchewan support the ministry here at Queen's House, however, the need has been expressed for Queen's House to continue with fundraising in order to maintain the excellent programming that has been provided for the past fifty years. As we look forward to the next fifty years of ministry, we need your support.
In addition to our regular programs and subsidies, there are capital costs of improving and upgrading the retreat house roofing and upgrading the bedrooms, bathrooms and kitchen. We have a growing wish list for replacing worn out furnishings and equipment, updating technology and enhancing the spiritual environment and accessibility for Queen's House.
Please be generous as you consider financially supporting the ministry of Queen's House! Donations for ten dollars or more are tax deductible. Whatever the amount of your support, we are most grateful.
We thank you for your generous support.