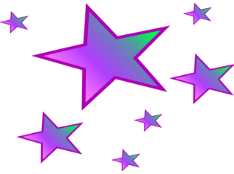 Its Gala Time at Queen's House!
Queen's House Retreat and Renewal Center remains a place of hospitality and healing that serves our community as a sanctuary of beauty, calm and peace. Established by the Oblates of Mary Immaculate in 1958, Queen's House welcomes a variety of religious congregations, community groups and organizations, ecumenical, inter-faith and non-denominational, and people of all ages and traditions who are searching for peace and integration in their lives. Our facility and beautiful grounds, situated on Saskatoon's South Saskatchewan riverbank, have benefited many individuals, groups, non-profit and support organizations, businesses and institutions and has provided a place of healing and reconciliation for many individuals over these 63 plus years. Beginning in 2003, Queen's House Board and staff have hosted a Gala Fundraising Dinner, and we continue to do so, in slightly modified form, despite the challenges imposed on all of us by COVID.
This year's event is composed of 4 independent parts outlined as follows:
On-Line Auction:
We invite and encourage you to donate brand new items including:

Handcrafted arts, crafts and pottery such as cups, cutting boards, charcuterie boards, toys, house décor.
Gift Cards and Items from your business or other sources.

Register to participate in our on-line auction as a bidder.

Viewing begins on November 1.
Bidding begins at noon on November 18th.
Bidding closes at 8:00 pm on November 25th.
Meal Pickup Soiree:
Covid conditions permitting, we will host guests in a come-and-go manner with a warm glass of cider and appetizers on a stick when they drop in to pick up their "to go" Gala Meals. This limited slice of community will hopefully be enough to encourage our souls with a bit of time together.
Start time for this come-and-go component will be confirmed prior to the event. We anticipate that this will run from 4:00 pm until 6:00 pm on November 25.
Our Gala Dinner To Go:
Each $125 Gala ticket provides one meal for pick-up and the

zo

om link for the entertaining virtual evening presentation. You will receive a $100 charitable receipt which will be emailed to you once all Gala and Auction activity concludes by about mid-December 2021.
Your evening meal will be ready for pick-up at your arranged time slot and can be done so in conjunction with our Meal Pickup Soiree outlined above.
Chef Twyla & the Queen's House team will provide:
Entrée: Chicken coq au vin
Side: Spring Green Salad with house dressing
Side: Rice Pilaf
Side: Fall roasted root vegetables
With: Potato Scallion Roll
Dessert: Sticky Toffee Pudding
Virtual Zoom Presentation:
This part of the program will begin on Thursday, November 25th @ 6:30 pm.
The Zoom link will be forwarded to you that morning.
You may wish to access only our Zoom presentation and not participate in the auction or meal options. This $100 charitable donation option can be selected when you register.

Our program is being finalized but will include a Feature Presentations by our own The Greystone Singers who just recently completed their fall rehearsal retreat here at Queen's House. It is amazing what is inspired when talent such as theirs meets opportunity such as Queen's House! A true gift indeed.
To access all event registration information, click the button below:
Gala & Auction Registration Info
This link provides you with the opportunity for all the following "How to" details:
How to donate items,
How to provide sponsorship,
How to order your preferred Gala Ticket,
How to access the online auction site to donate and bid.
How to contact us for additional information and assistance.
If you have any questions or need to check some Gala related detail, please contact Martha Fergusson, our Events and Engagement Coordinator:
Cell phone: 306-270-2378
Office Phone: 306-242-1916 (234) E-mail: Click Here