The following Silent Auction Items have been generously donated to our Gala! Please consider bidding on them and thereby providing important support for the Oblate Mission and Ministry of Queen's House. We are most grateful!
Silent Auction Items – Updated List

---
Mi Casa Es Su Casa!

Enjoy three nights accommodation in our 'cozy casa' at Keystone Park, Emma Lake valued at $1,000.   This family friendly, 6 bedroom, accessible cottage is conveniently located along the scenic route to Waskesiu on Highway 263.  The cottage sleeps 16 and has all of the amenities to make your weekend getaway a breeze — fridge, stove, oven, microwave, dishwasher, washer, dryer, BBQ, city water, books, movies, and games.  All you will need to pack is your food and clothing.  The cottage is available all seasons, so consider a golf getaway, family reunion, or winter retreat!
For photos and details, google Airbnb, Golfers/Family Retreat, Keystone Park:
Website   or contact JoAnne and John Benesh at 306-249-3592 or by   Email
---
One Week Accommodations at a Vidanta Resort in Mexico!!

The award certificate may be used at any of the Vidanta Resorts in Mexico. These include Nuevo Vallarta, Riviera Maya, Los Cabos, Acapulco, and Puerto Penasco. Accommodation is for 7 nights in a 1 bedroom Grand Mayan Suite of about 1200 square feet that sleeps up to 4 adults and 2 children. This includes a well equipped kitchen. Reservations can be booked up to 5 months in advance and must be used before January 30, 2018.
Further details and all resort viewings are available at the     Vidanta Website

The Vidanta Resorts are known for their extensive pools, beautiful landscaping, outstanding restaurants and spa facilities and excellent service. All resorts have a golf course and are located on a beach.

The approximate rental value of this units ranges from $1,600 to $2,400 on the internet. This package does not include air transportation, food or beverages or other extra activities and services offered at the resort.
---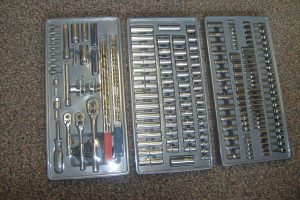 MASTERCRAFT SOCKET & TOOL SET: 250 pieces
valued at $450
---
SASKATCHEWAN ROUGHRIDERS:
Gravity Lounge Chairs – valued at $250
Autographed Helmet – valued at $250
Gene Makowsky Autographed Jersey – valued at $250
---
MILWAUKEE HEATED COAT: valued at $150
---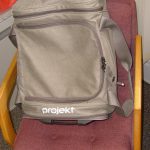 PROJEKT CO-PILOT ROLLING DUFFEL: valued at $170
---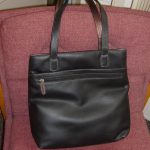 DEREK ALEXANDER ZIP TOTE: valued at $325
---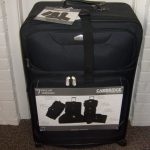 CAMBRIDGE 7 PIECE LUGGAGE SET: valued at $300
---
MICHAEL KORS NECKLACE: valued at $135
---
ARBONNE INTERNATIONAL BEAUTY PRODUCTS: valued at $450
---
PARAMOUNT FACIAL SERVICE GIFT CERTIFICATE & PRODUCTS: valued at $175
---
EARLY'S PLANTING KIT: valued at $40
---
WINE PICNIC BASKET: valued at $50
---
PERSEPHONE THEATRE – 2 TICKETS – December: valued at $100
---
PERSEPHONE THEATRE – 2 TICKETS – February: valued at $100
---
SASKATOON SYMPHONY ORCHESTRA – 2 TICKETS: valued at $120
---
CORBY'S SPIRITS LIQUOR BASKET: valued at $100
---
TOWN COFFEE GIFT BASKET: valued at $50
---
ROMANCE PACKAGE: $200.00 value
Partylite Hurricane Tealight Stand + Harden Hayse Chocolates + a Bottle of Organic Chokecherry Wine!

---
TIM McGRAW and FAITH HILL SOUL2SOUL CONCERT: 2 tickets – June 4
---
DIERKS BENTLY, COLE SWINDELL and Jon PARIDI Concert: 4 tickets – February 2
---
HILLBERG & BERK JEWELLERY ITEM:
---
SASKTEL CENTRE PACKAGE:
---
FLORAL CHRISTMAS ARRANGEMENT: $75.00 value
---
CHRISTMAS SPIRITS BASKET: $60.00 value
---
BRING ON THE SNOW! Reiki Practitioners Donation includes a large hand crocheted blanket, Reiki Session Gift Certificates, Home Spa Items and Christmas Goodies!  $150 value
---
SUNDOG FESTIVAL (4) TICKETS:
---