Queen's House 12th Annual Spring Fling Lottery 2023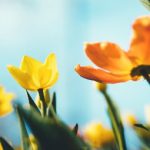 Our 2023 Spring Fling Lottery is now LIVE!! We look forward to this year's event. We are most grateful to all who participated in this important fund raiser with and for us in the past! Thank you! We have prepared a mail-out of invitation with participation directions and other details. We will circulate information in our weekly e-newsletter, and this website will carry all key links to participation and play.
This raffle helps with all aspects of programming, operations and assistance with important maintenance in support of the mission and ministry of Queen's House. Thank you again and God bless!
2022 Winners List Brochure 2023 Purchase Tickets Here
Additional Information:
April 30, 2023 Calendar Play Ticket Sales ended at Midnight. Please note that 50-50 ticket sales will continue throughout May and will conclude just prior to the 50-50 draw set for May 31, 2023.
May 1, 2023 Daily Calendar Play Draws began.
Monday to Friday draws award $150 each.
Saturday and Sunday draws award $225 each, except for the Mother's Day Draw, which awards $1,000.
The 50-50 Draw takes place on May 31. The award amount will be posted upon confirmation of amount.
May 31, 2023 Our 2023 Spring Fling Raffle concludes
For more information, contact Queen's House:
By Email: Email
By phone: 306.270.2378
Martha Fergusson is happy to assist with your questions.
Again, from all of us at Queen's House, thank-you and God Bless!