As an important ministry of our Oblate Community, Queen's House offers a number of ongoing program gatherings that support prayer, community building, reflection and a wide variety of spiritual activity. The following are offered for your consideration. We warmly welcome your participation in these opportunities.
A summary of these offering is available here:     Praying at Queen's House
For more information or to register for any program, contact Queen's House at:
Phone:     306-242-1916
Email:      receptionist@queenshouse.org
Address: 601 Taylor Street West, Saskatoon, SK      S7M 0C9
---
 A DAY AWAY        with Gisele Bauche                                 Day Away Detail Link
2nd Wednesday of the month September to May from 9:30 am – 3:30 pm 
$25 with lunch.    Add a day room for an additional $5.
---
BOOK OF EXODUS      with Father Paul Fachet, OMI      Journey With Scripture
Time:   First Wednesday / month from October to June from 10:00 am to noon.
Cost:   $15/session or $120 for all 9 sessions.
You are welcome to join us for our $10 lunch as well – pay at reception.
---
TAIZE PRAYER FOR CHRISTIAN UNITY   
Time:   2nd Tuesday / month from September to June from 8:00 pm to 9:00 pm
Support is by donation at the door.  This hour of prayer in the style of the ecumenical community at Taize, France, consists of  simple, repetitive songs of praise, petition, thanksgiving, short Scripture readings and periods of silence.
---
KNIGHTS OF COLUMBUS BROTHERS' KEEPERS BREAKFASTS     Info Summary
Time:   Second Tuesday morning of each month beginning at 7:00 am with breakfast at 8:00 am.   Please note that all are welcome.
Cost:   Suggested donation of $10 / gathering.
---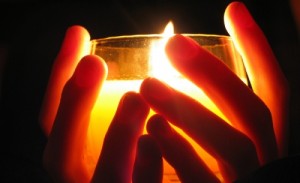 CENTERING PRAYER          Praying at Queen's House
Time:       7:00 pm Monday evenings (holidays excepted)
Support: Donations are appreciated.
Dates:     From September  to June
More Info: Contact Queen's House at 306-242-1916 or by email at   Reception Email
---
WOMEN IN MINISTRY FRIDAY LUNCHEONS                           Info Summary
Time & Date: First Friday of each month at 12 noon in the Small Dining Room
Facilitators:  Marie-Louise Ternier-Gommers & Rev. Amanda Currie
Lunch:   Bring your own or purchase at Queen's House for $10

---
PERSONAL TIME OF PRIVATE PRAYER
Come to Queen's House for a time of prayer, reflection and quiet! This could be for an hour, a day, a couple of days or a week!
Please contact our receptionist for more information, direction, detail or to register. Contact can be by:
Phone:  306-242-1916         or by
Email:   receptionist@queenshouse.org
---
QUEEN'S HOUSE CELEBRATION OF HOLY EUCHARIST
As you consider time away for rest and retreat, we invite you to take time to share in our Eucharistic Celebrations.  Reconciliation will be made available to you at a mutually convenient time upon request.  Father Paul Fachet omi celebrates Eucharist every Wednesday at 2:30 pm.                    Praying at Queen's House
Please check with reception to confirm the time as occasionally a change occurs to accommodate another circumstance.
---
24 HOUR EUCHARISTIC ADORATION               Praying at Queen's House

This wonderful opportunity of prayer takes place at Queen's House from 12:00 noon on the 4th Monday of each month and continues until noon the following Tuesday.
Monday Start Dates:      June 27
All are welcome to join us for prayer.
---